* REPURPOSE - Humanities Week Journey 3
Wesley Methodist School Kuala Lumpur (Private)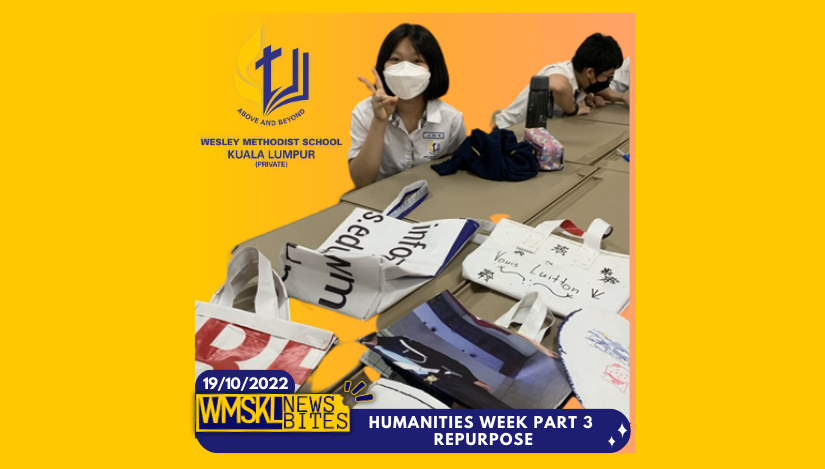 HUMANITIES WEEK JOURNEY 3
In conjunction with Humanities week, a Repurpose activity was conducted under the theme: Heal the World through Humanities. Students participated in this exercise to show their commitment to reducing, reusing, and recycling to create a better world.
A vinyl banner—what exactly is it? All sorts of advertisements are sure to greet us on our commutes to and from work and school. Hanging vinyl banners from poles or affixing them to walls and fences is a common way to advertise and draw attention to a business. Ask yourself this: "Where do you think they go when the advertising period is over?" Sure enough, they all wind up in dumps in the end!
Students collaborate in small groups to come up with creative ways to transform this item from its intended one-and-only purpose. Vinyl banners can be repurposed into fashionable totes and adornments thanks to their durability, resilience, and lustre. Totes, sling bags, wristlets, shopping bags, book bags, purses, wallets, pouch bags, folders, utility boxes, and bookmarks were just some of the unique custom handmade vinyl products that our students enthusiastically created. Our school community purchased the vinyl goods, and RM251 was raised and given to various charities. Congratulations, Wesleyans!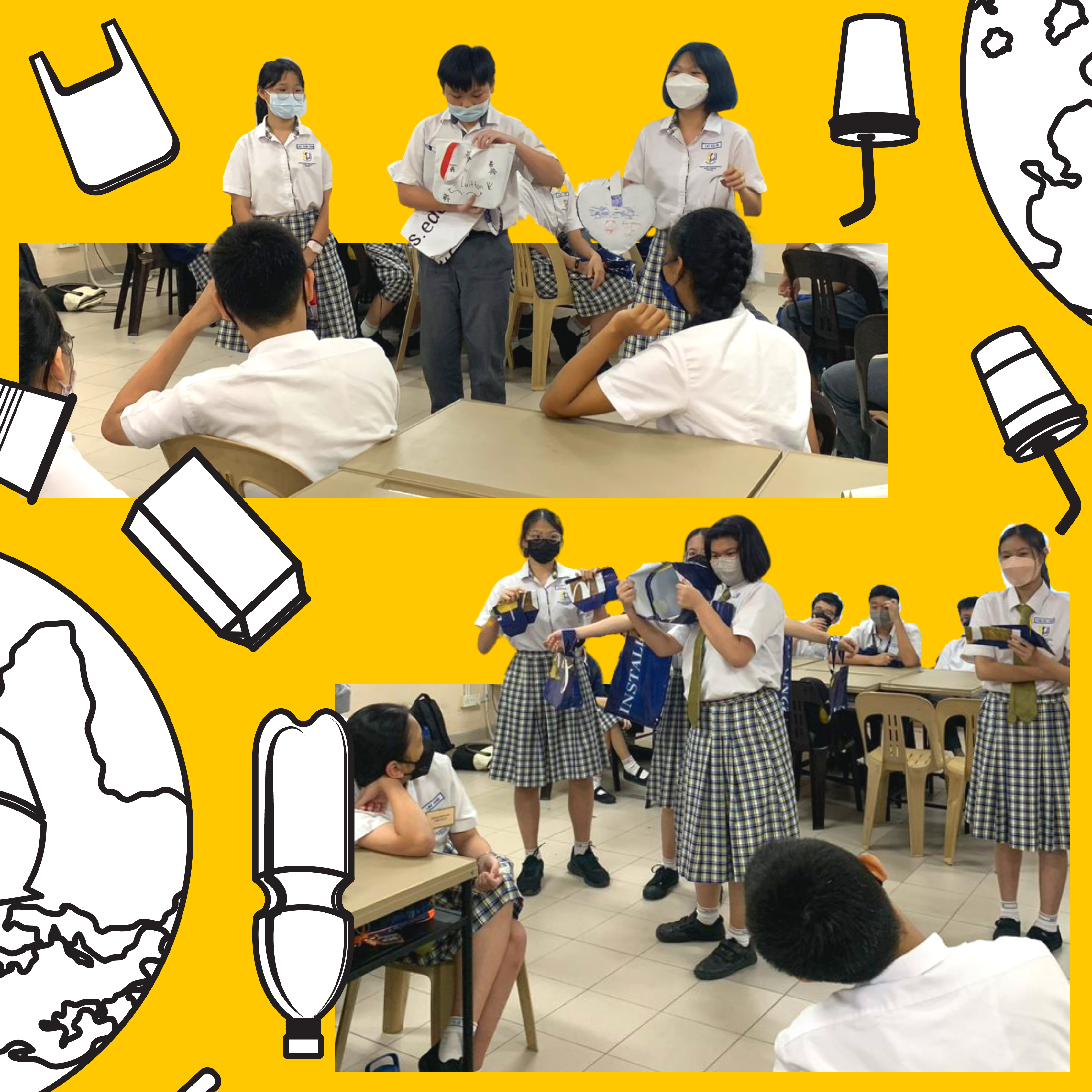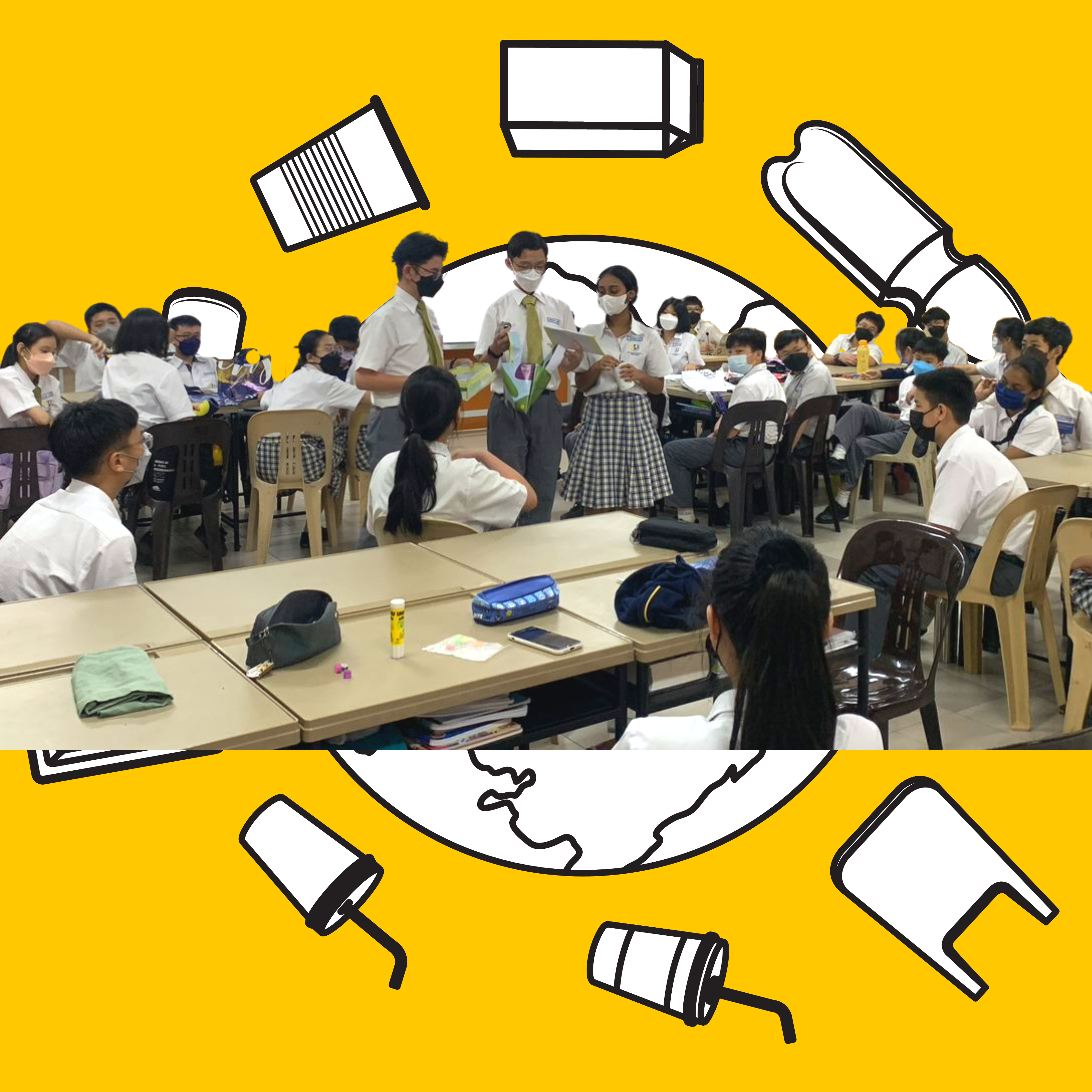 The following are some examples of the students' handcrafted vinyl products :