* Patriotic Week
Wesley Methodist School Kuala Lumpur (Private)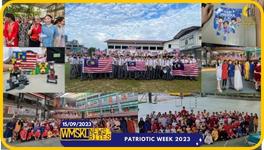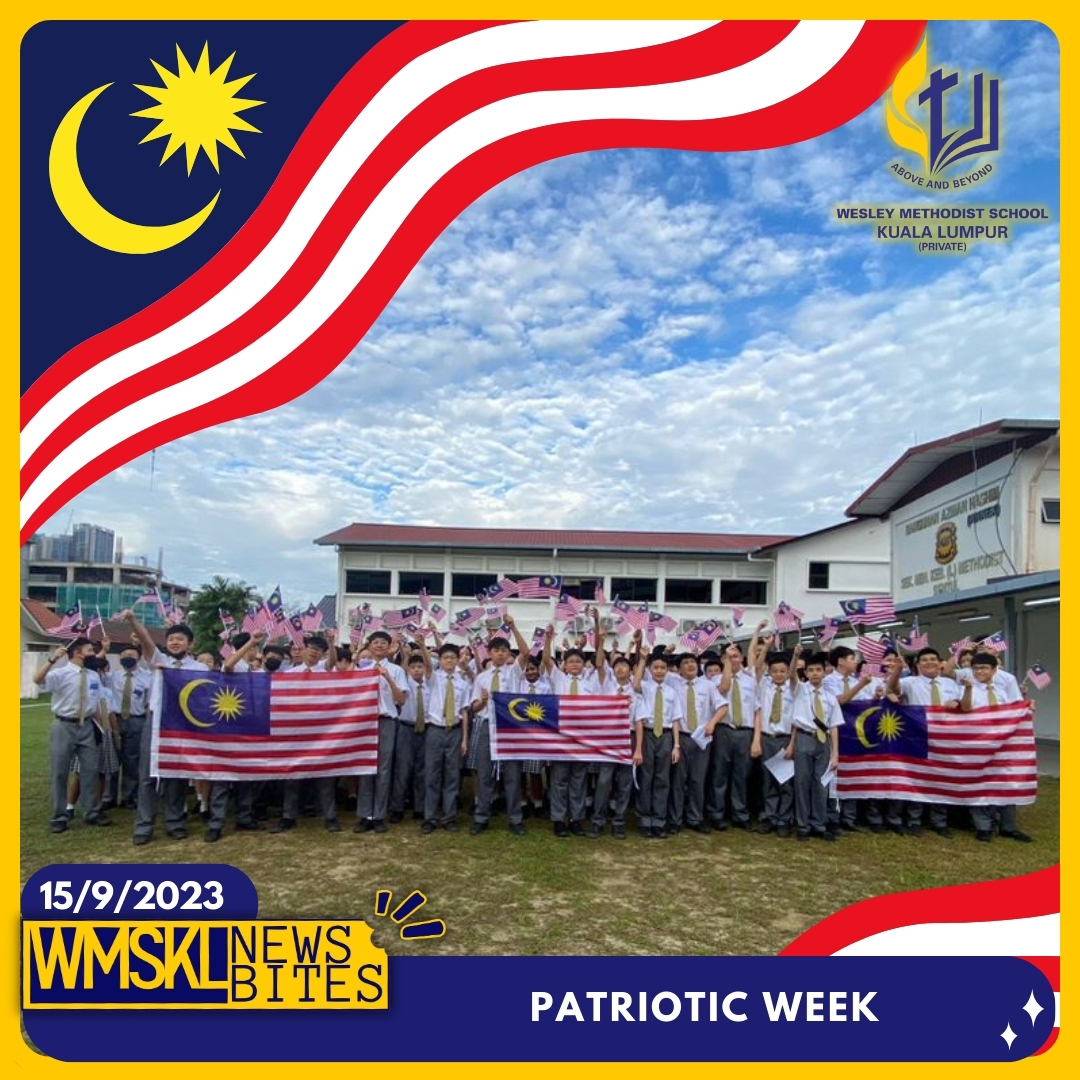 As Malaysia's 66th Independence Day and 16th September Hari Malaysia draws near, many of us feel excited to renew our patriotic spirit to celebrate Merdeka. Fostering a sense of patriotism in Malaysia means educating oneself on the country's history, heritage, cultural and ethnic diversity. Inculcating patriotism from a young age comes with a list of lifelong benefits that enable our students to develop independence, promote a sense of belonging, build determination and resilience, cultivate good moral values and foster ambition. We at Wesly Methodist School (Private), instil Malaysian Patriotism in Young Children through awareness, education and knowledge. Our Patriotic Week had successfully achieved its objectives and we would like to congratulate our students' incredible success! We always knew our students could do it, and we are incredibly proud of them.  
Objectives: The key objectives of Patriotic Week at WMSKLP are as follows:  
Teaching students about national symbols, such as the flag, anthem, and emblem, helps them connect with the nation's identity and history.

 

Promotes a sense of national unity and encourages students to embrace and appreciate this diversity. 

 

Allows students to learn about the different cultures and traditions of Malaysia's various states and ethnic groups, promoting cultural exchange and understanding.

 

Helps students understand their nation's history, promotes unity and patriotism, encourages cultural exchange, and fosters a sense of community and civic responsibility. It plays a crucial role in shaping the values and identity of young Malaysians.

 
Activities: During Patriotic Week, students participate in a variety of engaging activities and initiatives, including: 
Decorating Class according to Merdeka theme

Movie review

Merdeka Puzzle and Quiz

Patriotic songs competition

Tradition Food Fair

Merdeka theme model
Thank you to all the participants, your presence helped to make this event a great success and your enthusiasm and positive spirit helped make our time together both productive and motivated.