* Overall Champion Scholar (Junior Category) in the World Scholar's Cup Penang II Round 2022
Wesleyan Janson Lee Khai Xing 3 GOLDS, 3 SILVERS, 4 TROPHIES & SCHOOL TOP SCHOLAR (global round qualifier)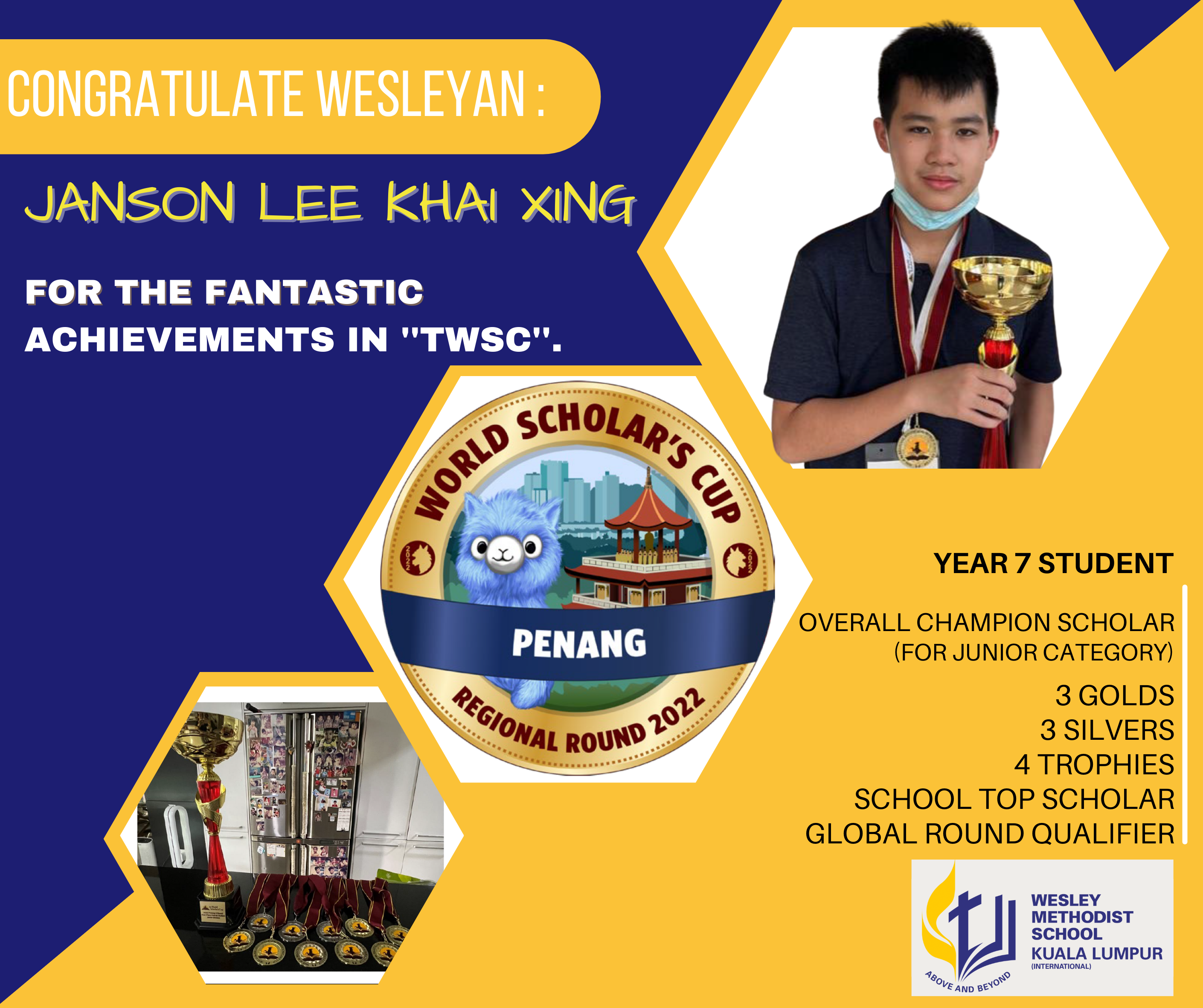 Our heartfelt congratulations to our Wesleyan Janson Lee Khai Xing for emerging as the Overall Champion Scholar (Junior Category) in the World Scholar's Cup Penang II Round 2022.
He has also received 3 Golds, 3 Silvers, and 4 Trophies in this prestigious competition and will be heading to the World Scholar's Global round in Bangkok, Thailand in early September 2022.
The World Scholar's Cup is a prestigious rigorous academic competition held annually around the world. There are regional and global rounds held at various locations across the world with the finals known as Tournament of Champions, held at Yale University, USA. Students will be involved in debates, quizzes, and collaborative writing encompassing six different subject contents – History, Art & Music, Science & Technology, Social Studies, Literature & Media, and Special Area.