* PEA 1_Field Trip to FRIM
Wesley Methodist School Kuala Lumpur (Private) - Post Exam Activity 1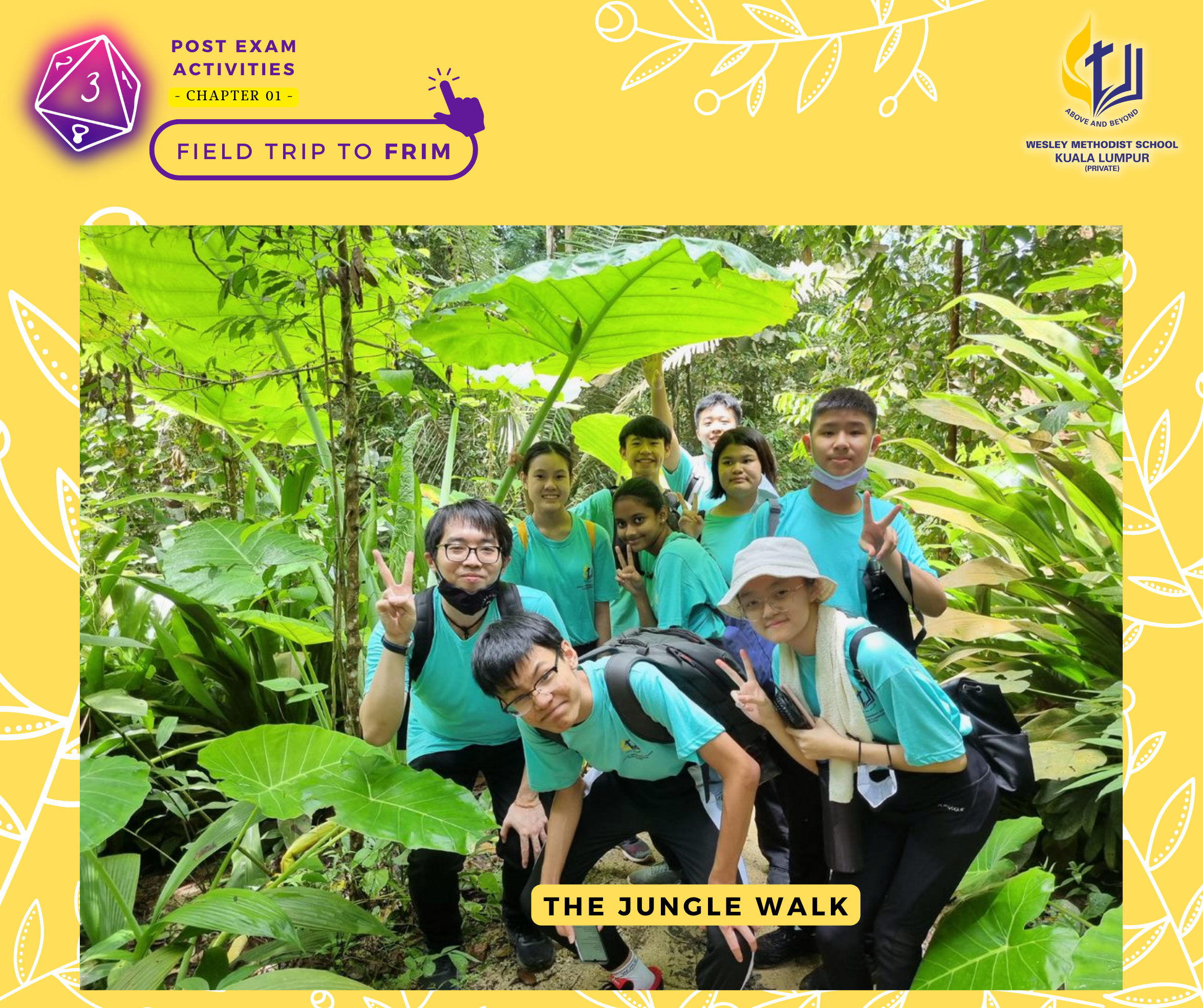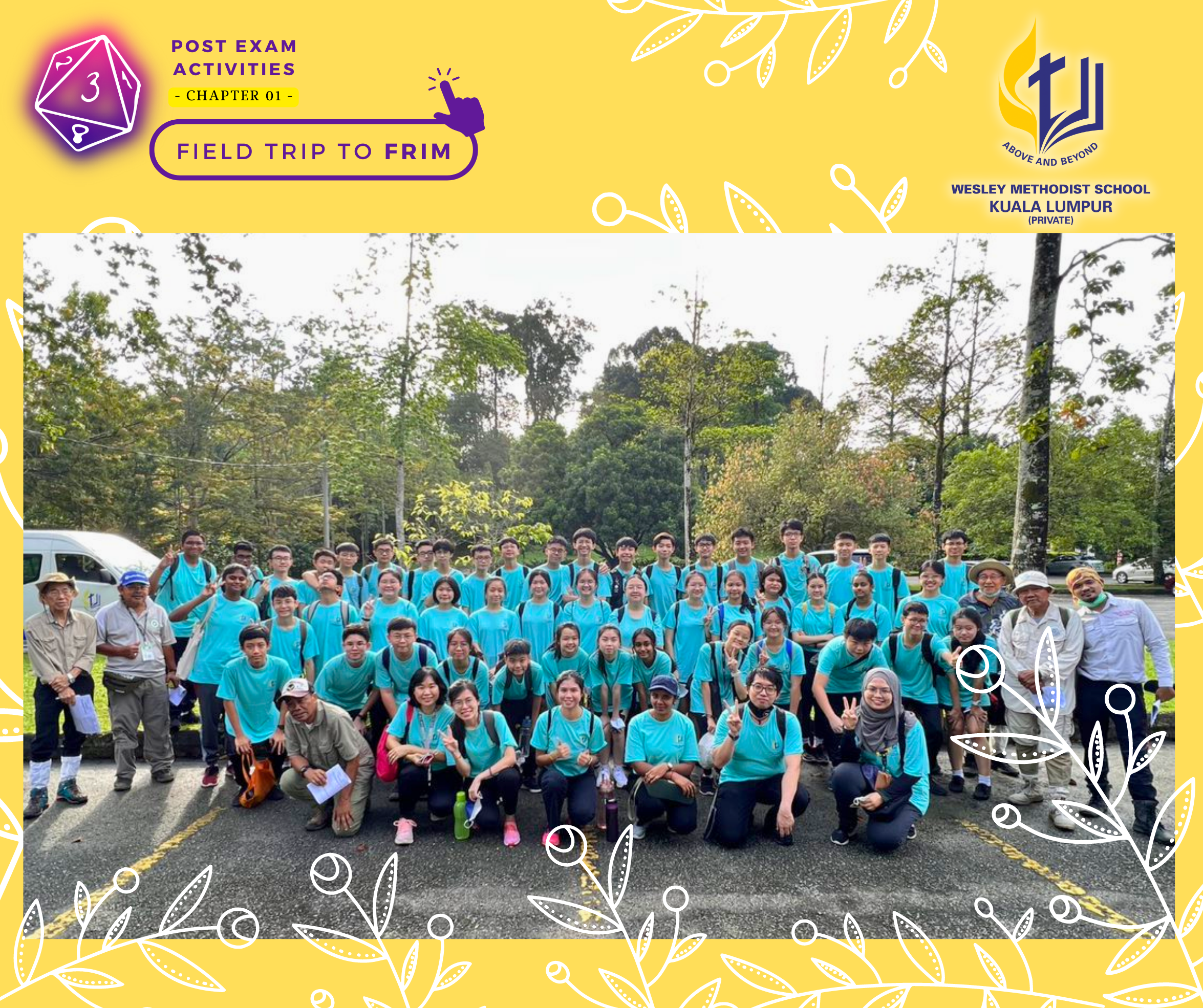 Our recent field trip to the Forest Research Institute Malaysia (FRIM) in Kepong was a fantastic learning experience for our school. The trip was attended by 48 pupils and 7 teachers, all of whom were eager to learn about the use of wood resources for creating furniture and herbal medicines. 
To ensure that the students had the best learning experience, they were divided into six groups, each with a knowledgeable guide. This allowed the students to interact more closely with the guide and ask questions that they might not have been able to in a larger group. The guides provided valuable insights into the uses of wood resources and how they are sustainably managed. 
One of the highlights of the trip was the Forest Skywalk at Kepong Botanic Gardens. This tower, standing at 50 meters and 141 meters above sea level, offered breathtaking views of the surrounding landscape. Although some of the students were initially hesitant, they overcame their fears and were able to appreciate the experience fully. The students also learned about the different plant species found in Kepong Botanic Gardens through the Forest Skywalk experience. 
After the Forest Skywalk, we had a delicious lunch and then returned to school around 2.45 pm. The trip was not only fun-filled but also enlightening. The students gained valuable knowledge about the importance of conserving and protecting natural resources, specifically forests. They also learned about sustainable living and how their actions can impact the environment. 
The field trip helped the students develop teamwork and communication skills through working in groups and interacting with their knowledgeable guides. The students were able to apply their learning to real-life situations and make informed decisions that contribute to sustainable living. The trip also inspired the students to be more curious and interested in nature and its resources. 
Overall, the field trip to FRIM in Kepong was a success. It was an amazing learning experience for all Wesleyans.