Journey with Us
Get to know our outstanding top achievers and explore enriching activities outside of classroom learning.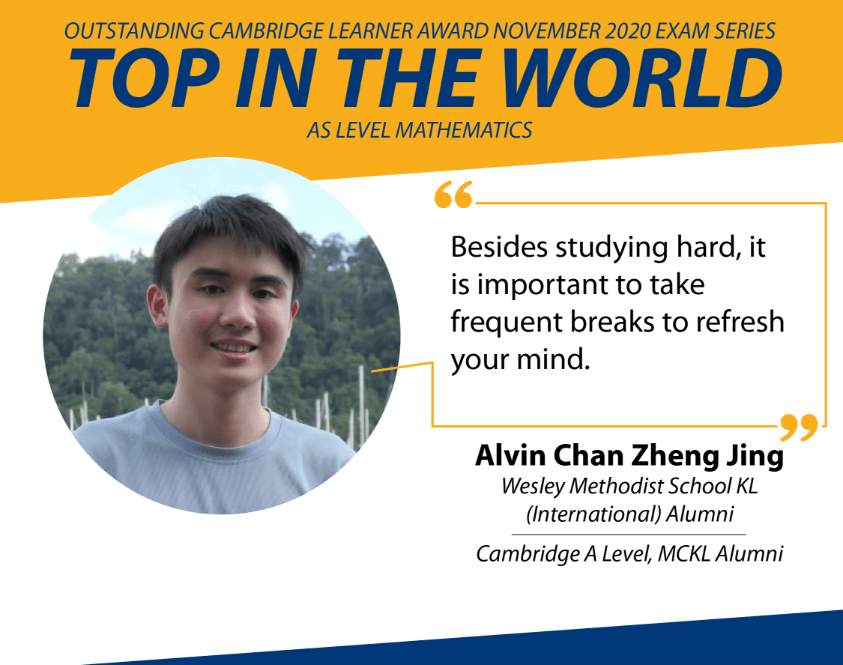 Wesley Methodist School Kuala Lumpur (International) Achieves Top IGCSE Results
We are proud of our Year 11 students of 2020 who have achieved excellent results in the IGCSE 2020 exams, outperforming many other schools with an achievement of 80% A*/A, a 100% pass rate and a 91% of 5 or more A*/A grades.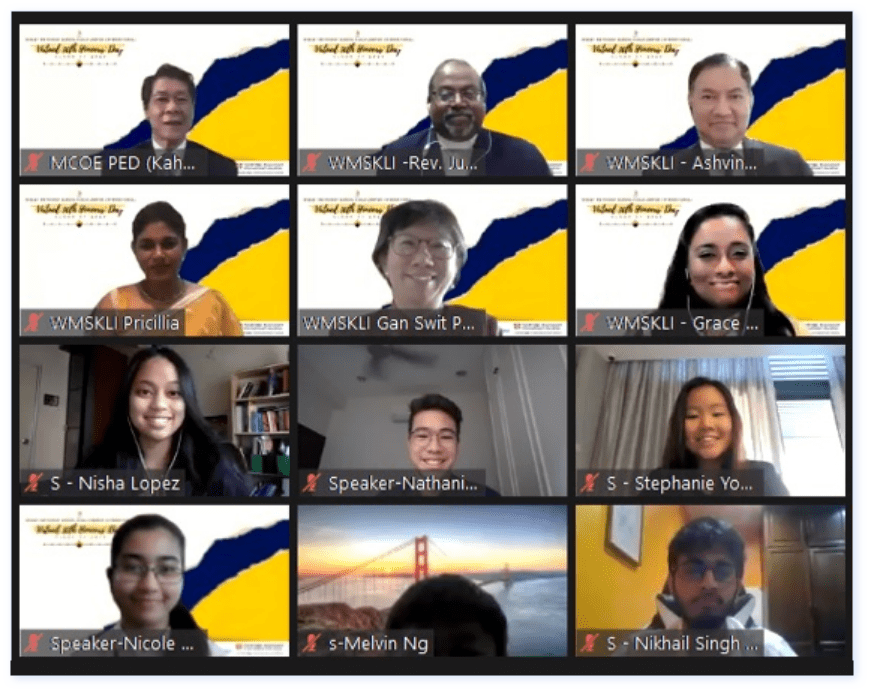 Wesley Methodist School Kuala Lumpur (International) Honours Day 2021
We had recently conducted our Honours Day virtually in recognising our students' achievements and sharing their joy with their parents.During the award ceremony, various awards were given out, namely the IGCSE Scholars of Year 2020, Wesleyan of the Year 2020, Meritorious Awards for Year 7, Year 8 and Year 10, Cambridge Secondary One Checkpoint 2020, IGCSE 8 , 9 & 10 Distinctions (8A*/A, 9A*/A & 10A*/A), IGCSE 8, 9 & 10 Distinctions In All Subjects (8A*/A, 9A*/A & 10A*/A ), IGCSE Subject Prize Award, Special Co-Curriculum Award 2020 – The Duke of Edinburgh International Award, Top In The World Award and the Exemplary Christian Service Award.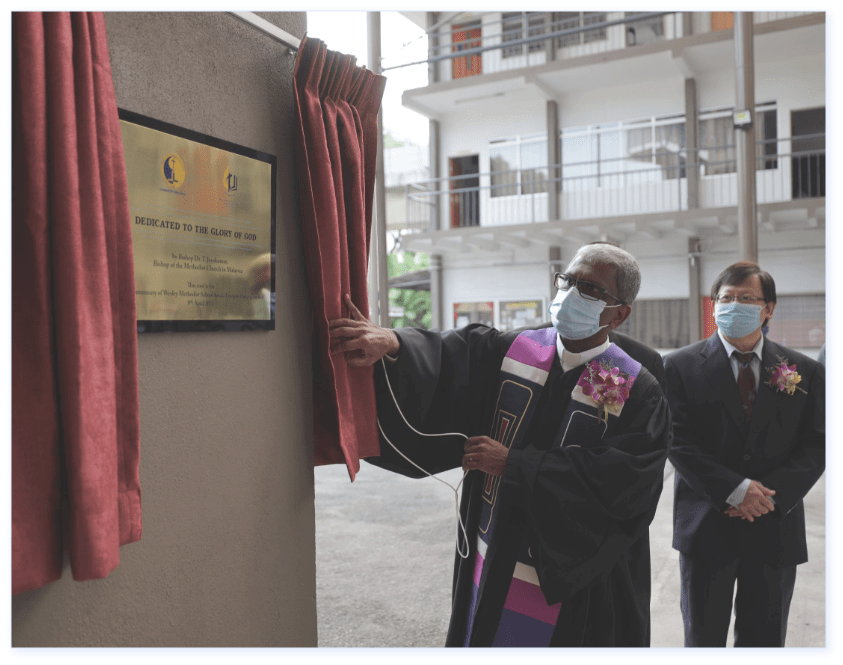 Easter Celebration Service & Roof Dedication at Wesley Methodist School Kuala Lumpur (International)
We had an Easter Celebration Service & our new roof's dedication on 8th April 2021. The skylight roof between the classroom blocks and the metal deck roof at the basketball court now provides coverage from the sun and rain in giving sufficient light and ventilation for the covered areas.
The roof's construction came timely to increase usable space for the implementation of social distancing which has become the new norm. It is also very convenient for the parents picking up their children from school during rain and reducing energy usage at the school for air conditioning.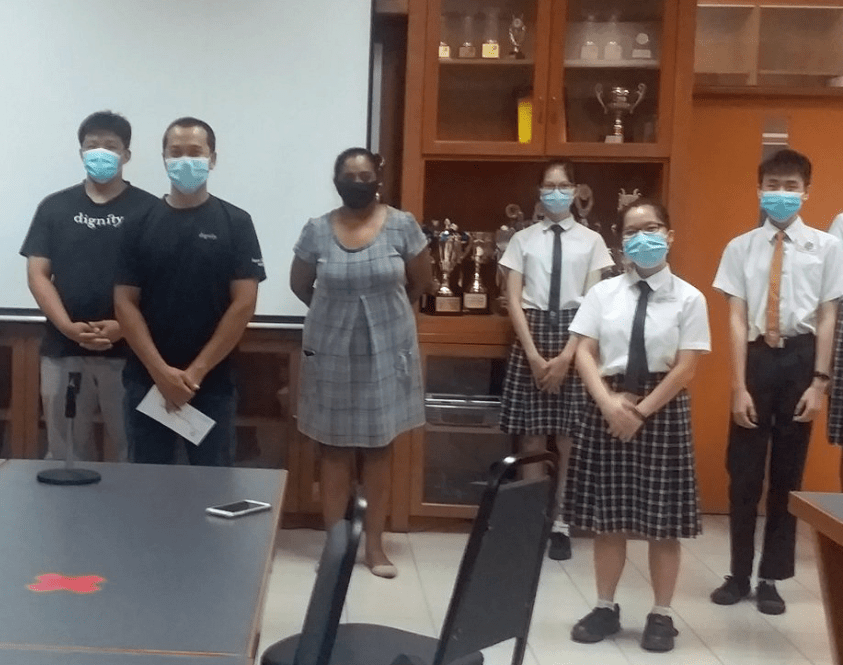 #KitaJagaKita Event
During this pandemic, our students raised funds for Dignity for Children Foundation in support for underprivileged children in Kuala Lumpur.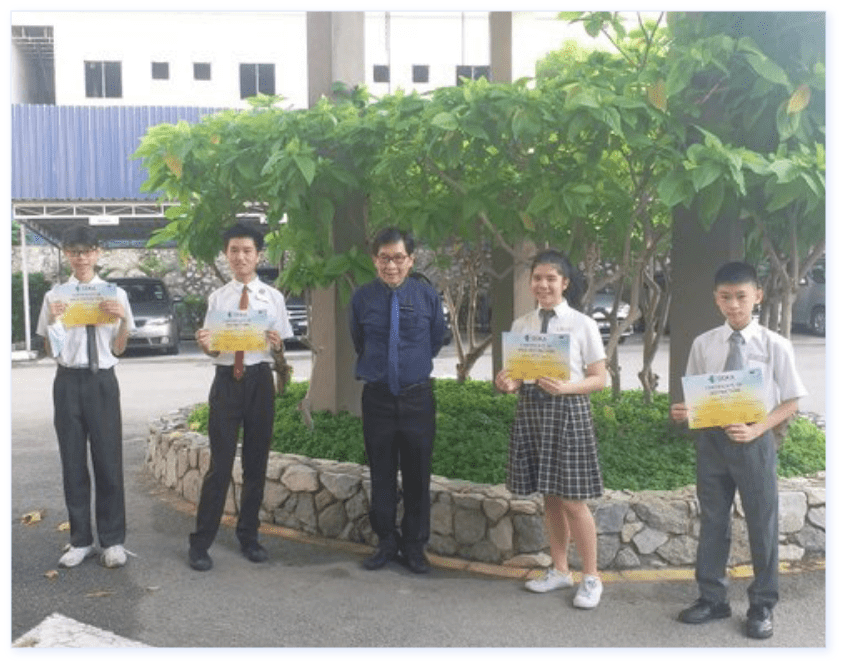 High Distinction Achievers of DOKA 2020
The annual Depth of Knowledge Assessment (DOKA) is an internationally acclaimed mathematics competition that assesses students' 21st century skills, such as, IQ, higher-order-thinking and mathematical reasoning.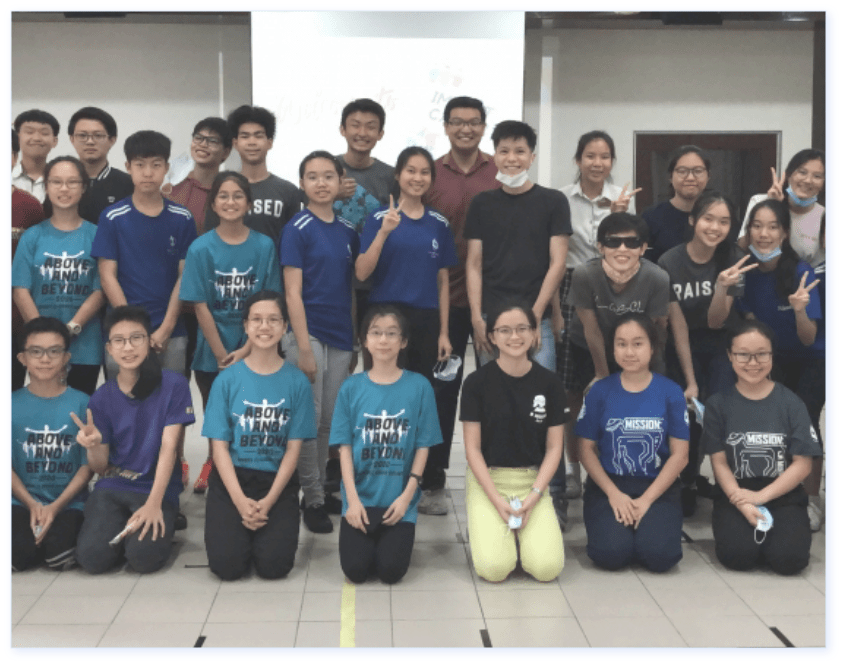 Impact Camp 2
On the 11th of September 2020, the Christian Union @ Christian Fellowship of Wesley Methodist School held Impact Camp 2 (2020) as part of its initiative in equipping leaders to be men and women after God's heart. A total of 32 students and teachers participated in the 6-hour camp facilitated by 4 trainers from Scripture Union.
Achieving Together
Delivering high quality education in preparation for the future.
Along with Microsoft Office Certification and Microsoft Technology Associate Programme, our programmes equip students with IT skills that are in ever-increasing demand in the employment market.

Enhancing Experiential Learning: We deliver enjoyment, progression and breadth of life experience to our students through Robotics, Chess Club and Cross Curricular Learning.

We focus on A.C.E. A – Academic excellence with affordability C – Character building with our core values E – Extra- curricular achievements

Character building: We provide fun, engaging, positive and practical lessons that help students build positive character, leadership qualities and competence.

International Co - curricular Awards: JASS ( Junior Award Scheme for Schools): A transitional award towards the DofE DofE ( The Duke of Edinburgh's Award): A prestigious international award that will enhance the chances of university scholarships
Quick Links
Explore school links, academia, subjects, curricular activities and more.
See you in School
We are excited to welcome you to our school! Kindly drop us your details and we will get in touch with you. You are welcome to make an appointment to visit our school and we will be delighted to show you our campus and share with you the details of our programmes.
See you in school!