* Interact Grand Talent Gala
Interact Club - Wesley Methodist School Kuala Lumpur (International)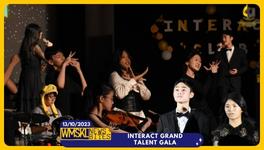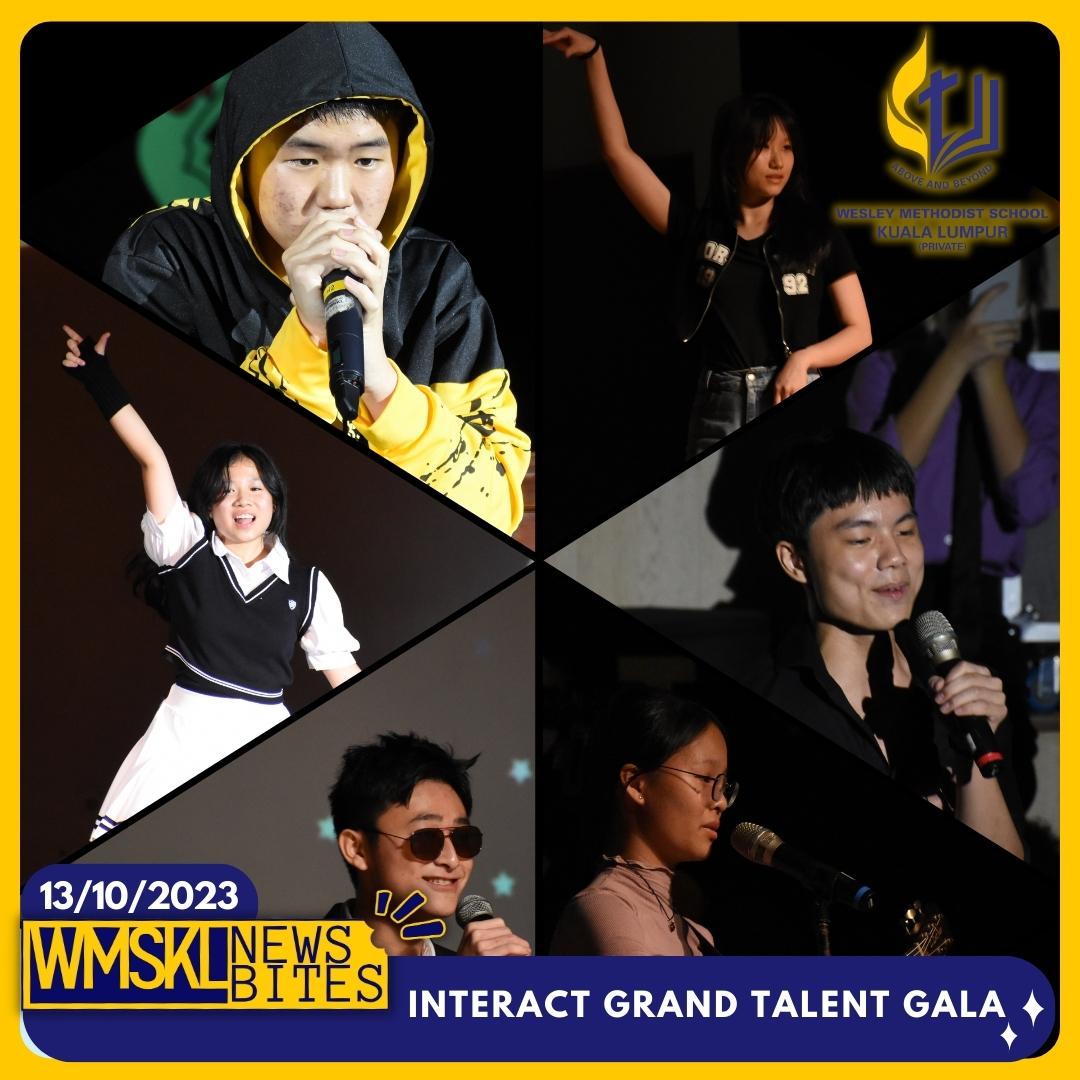 On the 13th of October 2023, Friday, the Interact Club of Wesley Methodist School Kuala Lumpur (International) hosted a funding project titled 'Grand Talent Gala' in Wesley Hall. The objectives of the event were to raise funds for future Interact Club projects and events, as well as to provide a chance for students to showcase their talents.
We were honoured to have our school principal, Mr. Wong Chee Kheon, and the judges of the event, Mr Simon Wong, Mdm Nurrul Ain, and Mdm Norita, in attendance. We were also delighted to have Interactors from the Catholic High School, all members of the LEO club of WMSKL(I), as well as students and teachers from our school along with parents and alumni to participate in the event.
The event officially commenced at 4:00 p.m. with the singing of the National Anthem and the Interact Song. After that, an opening dance was performed by our Interactors, followed by a speech delivered by our school principal, Mr Wong. After the inspiring speech, the talent show officially began.
A total of 38 performers participated in the talent show, comprising a total of 21 performances, both individual and group performances. Each performance took the stage one by one, leaving the audience in awe with their remarkable talents. Each performance ended with loud applause and cheers from the audience.
Midway through the performances, an intermission was held. During the intermission, coupons of RM 20 were sold at the registration table for all participants to enjoy foods and drinks sold at the food booth in class 11 Acts. A variety of food was sold, including popcorn, Korean rice cakes, hotdogs, milk tea, and soft drinks. Besides the food booth, the voting for the art show also took place during the intermission, in which a QR code was printed on the tickets for the audience to vote for the best art piece displayed around the hall.
At 6:00 p.m., everyone was ushered to return to the hall, and the talent show resumed. Once all the performances had concluded, the judges calculated the scores of each performance and finalized the winners. Not long after, the winners were announced and a prize-giving ceremony was carried out to present the prizes to the winners of the talent show, the art show as well as the lucky draw. The event officially ended at 7:30 p.m.