* Book Donation Drive 2022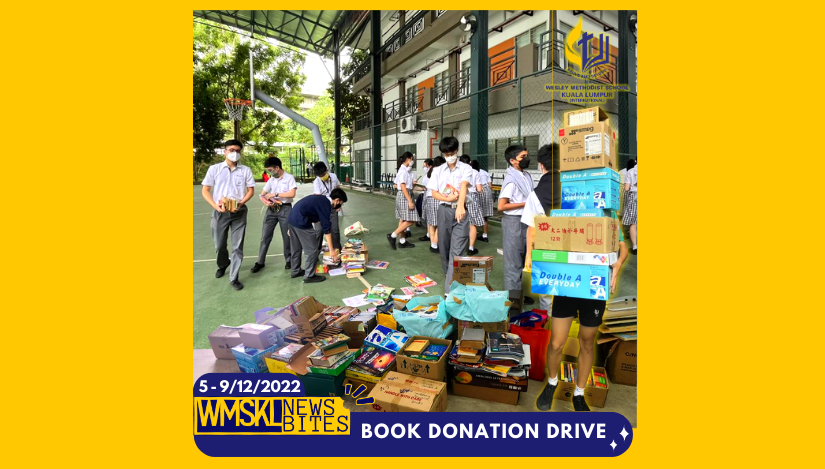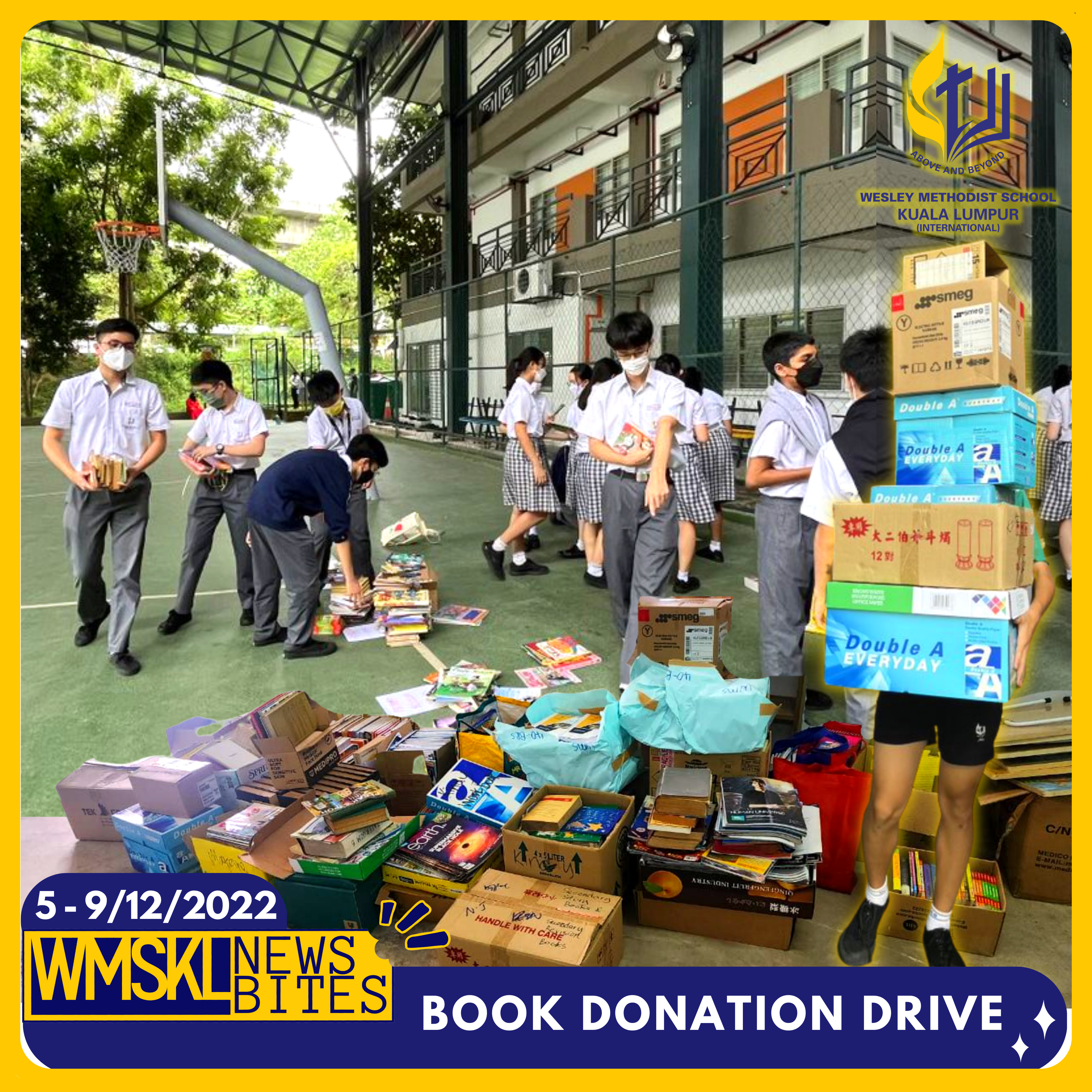 Last December, the Environment club conducted a book donation drive to assist the Jabatan Pembangunan Kemahiran Orang Asli (JPKOA) at Sg. Bumbun in setting up a Mini Library aimed at encouraging the Mah Meri community youth to read. This community struggles with high rates of dropouts and this project aims to counter this issue. For Wesleyans, this would be an opportune time for them to show care, concern and generosity of spirit for the underprivileged.
The planning for this drive began as soon as term began as the club wanted to organise the drive from the 5th – 8th December 2022. A resounding success, the club was able to collect a variety of literature from students and teachers during break each day. Filled with excitement, the members got straight to work on the 9th of December and began the work of sorting out the books according to age group and genre into labelled boxes accordingly. Books that were deemed unsuitable were recycled. Members also created and curated mini notes that had been written for the Mah Meri Community.
These pre-loved treasures were then loaded into the teacher advisors' cars and hand delivered to the village head, Mr. Azman and his assistant Puan Noriza. They expressed their gratefulness and were impressed by the number of books collected as their collection so far was limited. The village representatives also invited the input of the teachers on further improvements that could be made and, in that discussion, the need for more book racks were realised. Without hesitation, a cash donation was made so that this need would be met. The club teacher advisors left Sg. Bumbun at satisfied and fulfilled at being a part of building up another community with access to tools and opportunities that our school community may take for granted.