* Crossroads
Wesley Methodist School Kuala Lumpur (Private) - Crossroads Event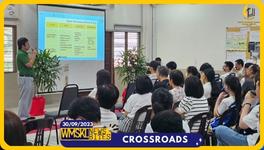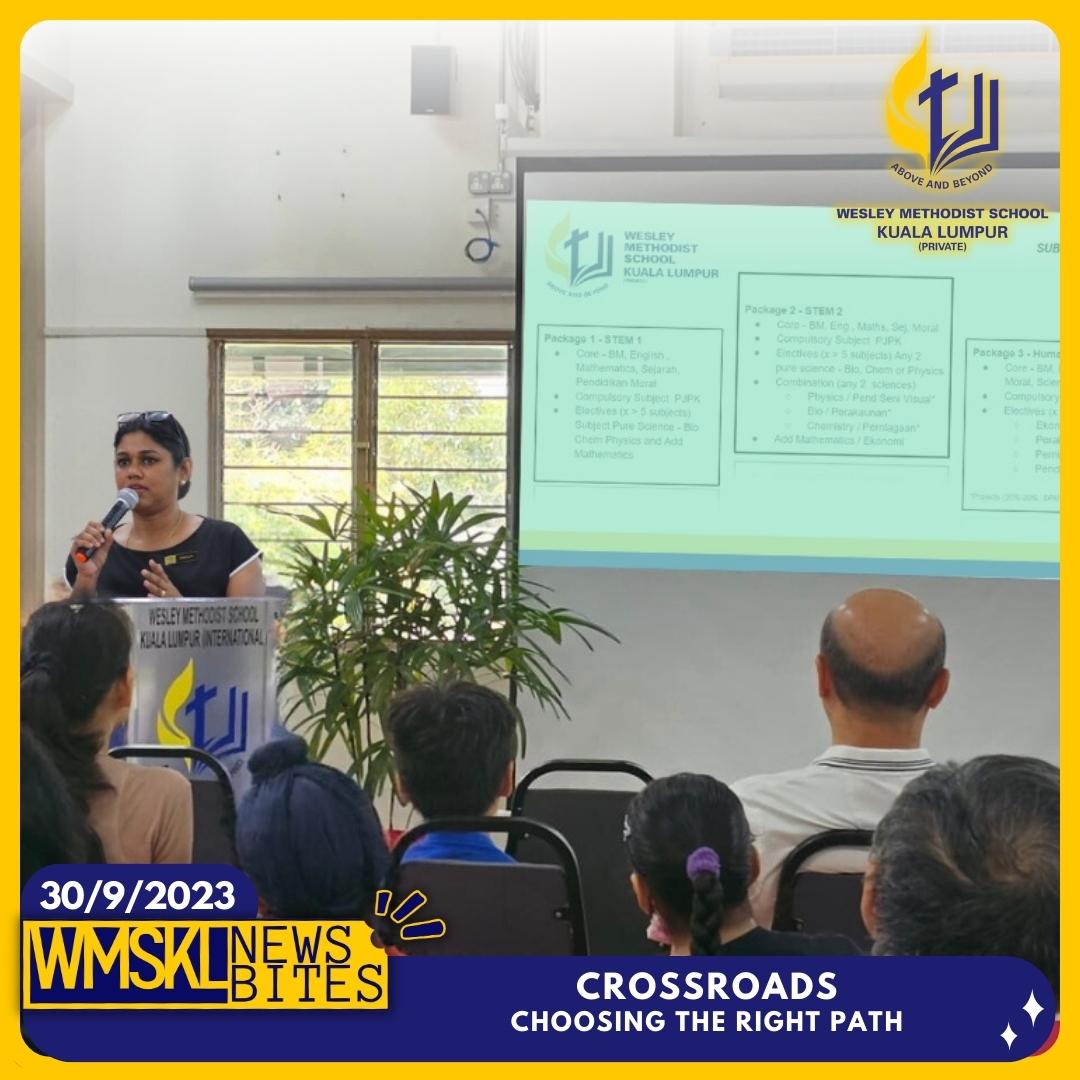 On September 30, 2023, an engaging and informative session was held for the Form 3 students in collaboration with WMSKL(I)'s Counselling Unit and Methodist College Kuala Lumpur. The event aimed at guiding our students on their educational pathways post-SPM.
The event featured discussions and engaging Q&A sessions. These elements enabled our Form 3 students and their parents to actively participate and gain a deeper understanding of the educational options available to them.
Principal, Madam Pricillia began the event with a warm and welcoming speech. During her address, she briefed both parents and students about the subject packages available, providing essential information for students to make informed decisions about their academic futures.
Our guest speaker, Mr. Justin Tham, Program Leader, and Senior Lecturer at Methodist College Kuala Lumpur took the stage next. Drawing from his extensive knowledge and expertise, he offered insightful guidance on making the right decisions for our Wesleyans' study pathways. Mr. Justin's wealth of experience in the field made him the perfect mentor to all present in providing them with valuable insights into their educational choices.
During his presentation, Mr. Justin emphasized the significance of having a well-thought-out plan and making informed choices. He encouraged students to explore their interests and strengths, stressing the importance of setting a solid foundation for their future with a methodical approach.
The event wasn't just about academic decisions but also about motivating students to pursue their passions. Mr. Justin's inspirational talk left not only our students but their parents feeling inspired and ready to take on the challenges ahead. Thank you Mr Justin Tham!
Kudos to the organizing team for putting together such a valuable event. We believe this event will have a lasting impact on our Form 3 students as they navigate their study pathways with clarity and confidence, starting now.