* Good Things Come In Threes
Welsey Methodist School Kuala Lumpur (International)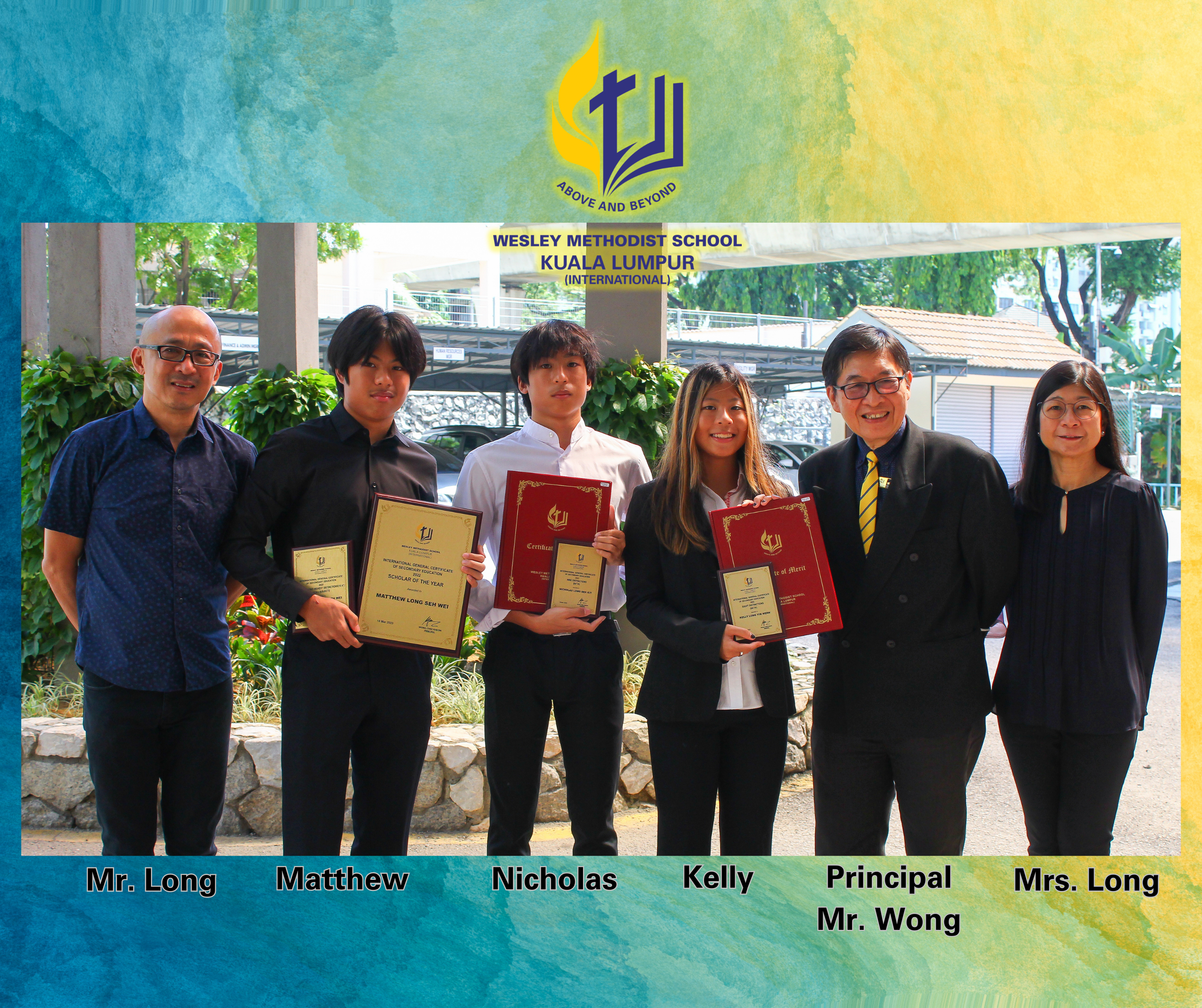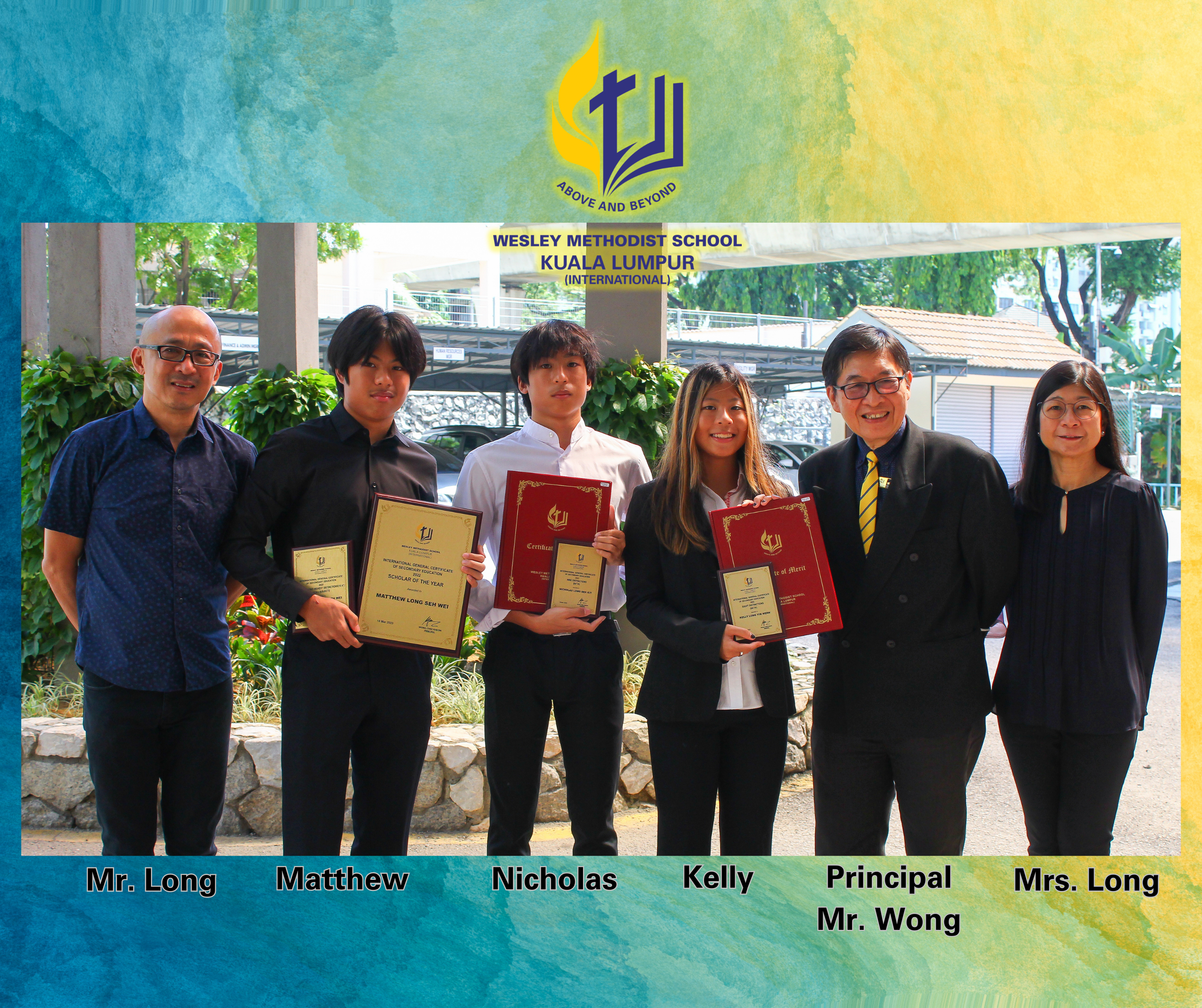 WMSKL(I) is proud to celebrate our very own triplet-triathletes for acing the Cambridge IGCSE Examination 2022 so wonderfully! A hearty congratulations to their parents, Mr. and Mrs. Long as well!
Matthew Long Seh Wei (12 Genesis), one of our scholars of the Year, scored 10As in all subjects taken. Our very own Math virtuoso, he scored the highest provisional mark in Cambridge IGCSE Examination and was awarded Top in the World, Outstanding Cambridge Learner Awards.
Nicholas Long Seh Kai (12 Matthew) and Kelly Long Yin Wern (12 Acts), successful athletes in their own right, each scored 9A*/A distinctions and 8A*/A distinctions.